Last up-dated 26 August 2017

I recieved an email from Kelvin Pinnock telling me the Sad news that his Dad, Roy Pinnock. had Passed away 17th February 2018. It was not unexpected but it is still sad news. I will miss our little chats over the phone when we put the world to rights. This was only a few short weeks after Roys Wife died. Rest in peace both of you.

51 Black Ants Reunion
11th and 12th of May 2018
Package 2 nights B&B £135 per Room
Meeting room will cost £200
Unlimited tea & coffee £6 per person
Buffet lunch £11-95 per person
All Members only need to pay for room costs the rest will come from whatever funds we have at the moment.
Assuming 30 member attending
Buffett costs £358.50
Tea and Coffee £180.00
Rooms and projector £ 200
The number to call is 02476 587 472 ask for Daniel and explain you are with the Black Ants. This should prevent the problems some people had getting through last year. If Daniel is not there he assures me that all at that number will be aware of the 51 Black ants reunion.
I have paid for the meeting room and for all day coffee for 30 people so that we can reserve the Venue. I used money from existing funds but we may need a few donations to pay the rest.
>>>>>>>>>>>>>>>
Can you put names to these two photos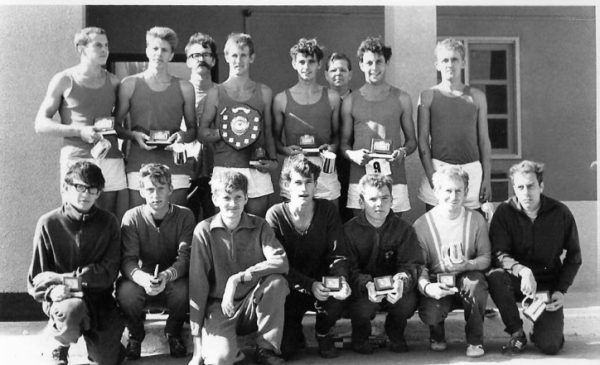 Below is a photo of one of the versions of 51 rugby team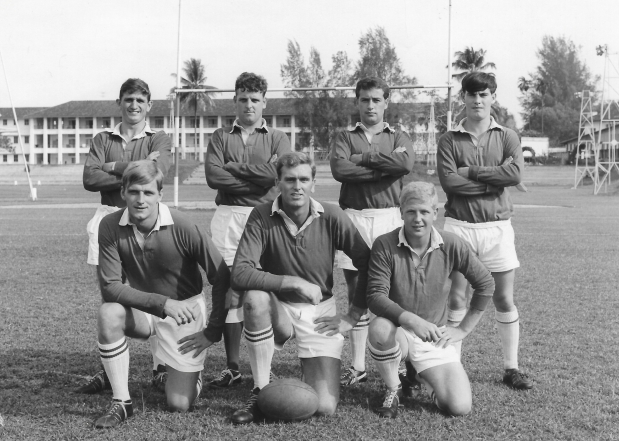 Top Row: Tam Stewart, Tony Mitchell, Butch Chapman, Paul Hughes
Bottom row: Joe Nightingale, Clive Lee, Bob Brierly

Click to see RE History
The national defence medal site
www.nationaldefencemedal.webs.com