Last up-dated 22 August 2021

Sorry to all who cantacted the site via the Guest book page. I have been very lazt over the last 18 months or so. The second covid jab did not help as I have been lethagic and tired ever since I had it. (some may say that ther is not much change there then) Also during this time my wife has gone into a care home. I feel the guilt heavily but what can I do. I can just about look after myself and trying to keep her clean and helping her with the toilet etc left me exhausted.
There are a few new names on the Guest book that you may want to check out.
The Obituaries of coure continue to be added to so that page may also be worth a visit.
I will try to update a bit mor often in future but I cant say how often.
Well thats it for now take care of your selves and dont let the COVI get you.
Beef
>>>>>>>>>>>>>>>
Can you put names to these two photos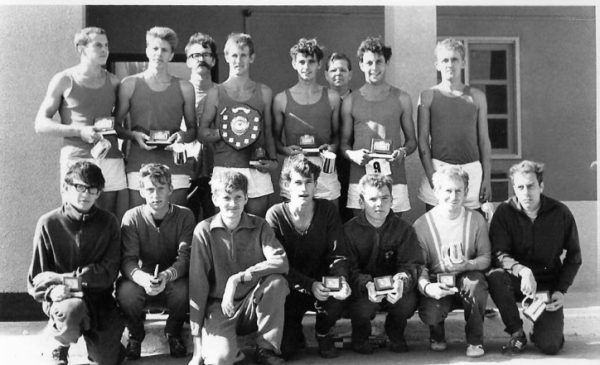 Below is a photo of one of the versions of 51 rugby team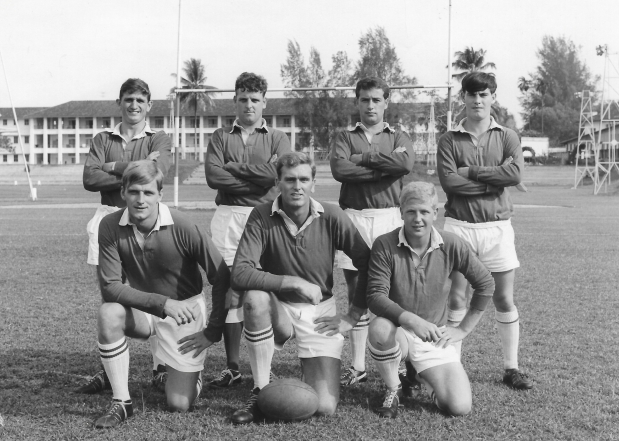 Top Row: Tam Stewart, Tony Mitchell, Butch Chapman, Paul Hughes
Bottom row: Joe Nightingale, Clive Lee, Bob Brierly
We now have contact with Tom Stewart

Click to see RE History
The national defence medal site
www.nationaldefencemedal.webs.com